The war continues right at this moment with countless civilian deaths in Kharkiv, Mariupol, Izium, and other Ukrainian cities, and with Russian tanks burning at the approaches to Kyiv. It is difficult to predict the final distribution of military forces or the wordings of a future peace accord, should one be reached. But one cannot avoid questions of what Ukrainians should expect and what to prepare for. It is perhaps still too early to try to give a definite answer, but nonetheless important to try to map possible outcomes.
Military uncertainty and Kremlin's strategic defeat
First of all, it is important to highlight that much depends on what is happening "in the field" at this very moment. After obvious failures of the first weeks, some have already buried the Russian army, and called Ukrainians to liberate Donetsk or even Simferopol. Experts with a more balanced view note that the Kremlin still has sufficient army forces, and is trying to overcome the losses of the first days, to regroup, to bring in better logistics, and to push Ukrainian military forces in key directions. Whether they will succeed in this or not, still remains an open question.
On the other hand, it is obvious that full victory, as was envisaged by the Kremlin, became impossible already in the very first days. Many direct and indirect sources show that large-scale military invasion outside of Donbas was not planned. That's why we see all the pre-recorded victorious articles and speeches in Russian media, all the careless advances of Russian troops without additional protection, heading to cities that were supposed to be waiting for their "liberation", as well as the general lack of resources for such a significant attack. We witness a complete failure of a plan that was composed by someone who either believed in his own propaganda, or by someone who never expected this plan to be realized. Even Russian TV admits it, with various guests interviewed by Vladimir Solovyev, discussing with gloomy faces the resistance of Ukrainian military forces, see no success in taking any large cities (except for Kherson that lies close to Crimea), or the "birth of Ukrainian nation."
So, it is not a victory. But one can't call it a defeat for Russia either: Russian advances continue, some part of Ukrainian territory has been taken, one of the key cities (Mariupol) is under siege. Of course, as I already said, much will depend on what happens in the coming days. Will Russian troops manage to consolidate to the east and west of Kyiv? Will they manage to surround Kharkiv? Will they manage to approach Odesa? Will they manage to force Mariupol, soaked in blood of civilians, to surrender? Will they manage to break through the defendefence in Izium, to either encircle or force Ukrainian forces to leave the territory of Donetsk and Luhansk regions?
Negative answer to all these questions (or at least most of them) will mean Russia's unambiguous military defeat. Failure to reach even the declared "borders" of the "Luhansk/Donetsk People's Republics" and to compel Ukrainian authorities to make meaningful concessions (which, under these circumstances, seem to be unreal) are an absolute disgrace for the Russian army and for Putin personally.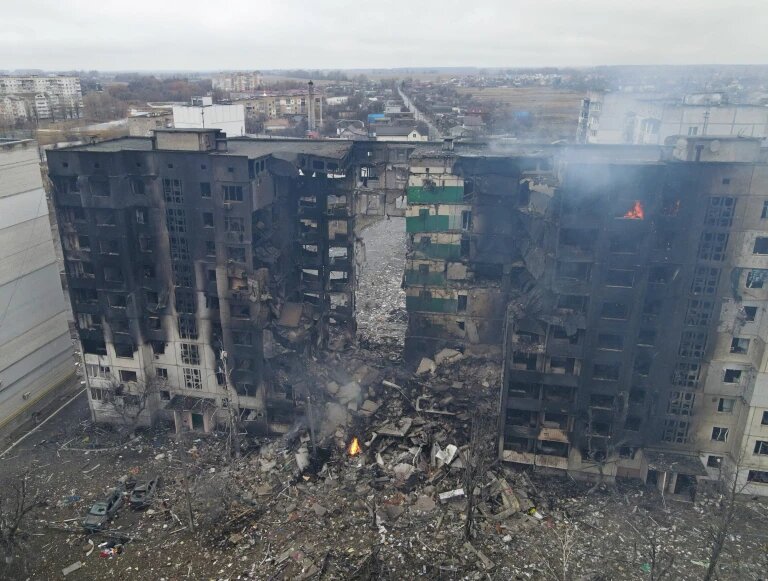 It is very difficult to predict the Kremlin's further actions. So far, the leadership of the Russian Federation is trying to allay the fears of the population and assure that mobilization or martial law will not be declared, however, everything can spin on a dime. There`s not the slightest wish to think about Putin's actions after his carefully-tended and long-cherished army is defeated by Ukrainians, equipped with Soviet weapons and stale NATO grenade launchers. He still has many opportunities (some voice careful assumptions about tactical nuclear weapons use). Of course, there is a hypothesis, when he will not have time to use these opportunities.
That is a bit of vague rumors and partly conspiracy theories, however, there is a certain chance for a sudden "Swan Lake" on Russian TV channels if the situation gets completely out of control – Russian TV had famously played on a loop on Soviet channels during pivotal times in Russian history. At the very least, the possibility of a palace coup at the moment looks much more realistic than a successful mass anti-Putin and anti-war movement inside Russia. It is not improbable that Putin`s power would resist, while the collective West, the "fifth column," liberal opposition, and corrupted high officials would be blamed for the defeat and worsening of the economic situation. Then Russia's regime would become even tougher – the heads of those responsible for the failure would exemplarily roll, the society would switch to the "besieged fortress" mode, and the army would prepare for a new war. Obviously, on the territory of Ukraine again.
Can Putin "win?"
These are the likely scenarios if the Russian offensive in all major directions fails. However, what if the Russian army still manages to gain new successes? In particular, Donbas – not Kyiv or Kharkiv – might be their main aim. At least, for the Kremlin, the efforts in this regard would make sense. After all, reaching the administrative borders of the Donetsk and Luhansk regions will allow the Russian leadership to save face and declare "the elimination of the military threat posed by the Ukrainian army."
If the Kremlin forces Kyiv to refuse from joining NATO – Zelensky was ready to discuss this point from the very beginning (especially given Ukraine's prospects for joining the Alliance are practically nil) – it can be presented as a victory and the fulfilment of the "special operation" goals. Fortunately, measurable indicators of the declared "denazification and demilitarization" do not exist. Consequently, it can be expected that the main efforts of the Russian troops would be directed precisely at Severodonetsk, Lysychansk, Sloviansk, Kramatorsk and, of course, besieged Mariupol. The offensive against Izium city of Kharkiv region and its brutal bombing (although it does not belong to the Donetsk or Luhansk regions) could be explained precisely by this – the main road from Kharkiv to the north of Donbas runs through the city. Here Russian troops seem to take the least civilian casualties into account. Thus, allegedly, the declared goal of the "operation" – the liberation of the Russian-speaking population of Donbas from the horrors of war, is achieved in a very peculiar way. That could well be the case – the number of dead civilians by the end of this "liberation" would reach or even exceed the number of victims among the civilian population of Donbas for all the previous eight years of the conflict.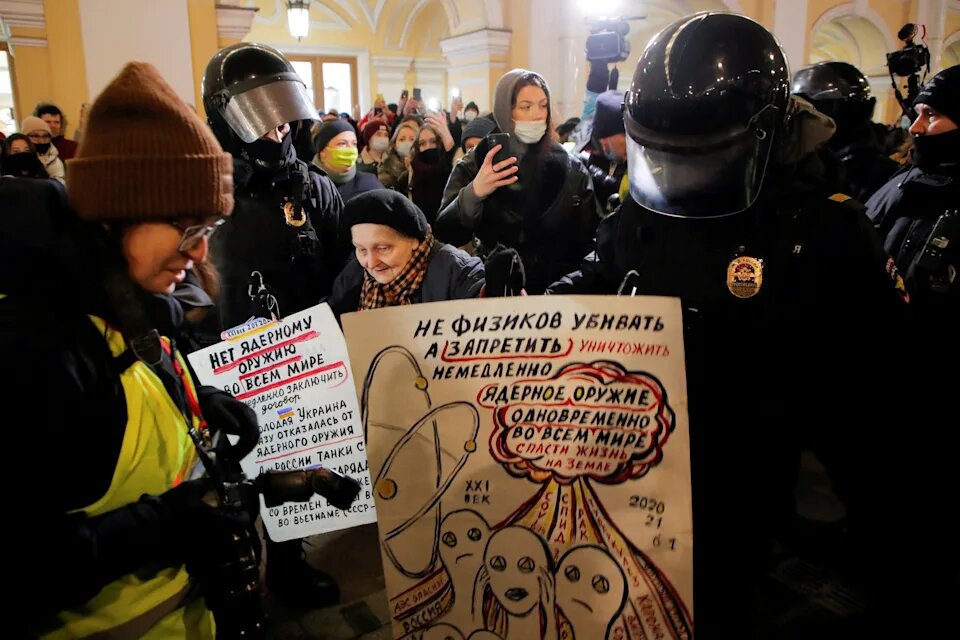 Here is another variant of the Kremlin`s likely intermediate "victory." This option might be implemented if no relatively steady peace is achieved. This can happen if Moscow insists not only on Ukraine's neutral status, but also on the recognition of Crimea and/or the "Luhansk/Donetsk People's Republics." It is difficult to imagine that Ukraine agrees to this – even if the Russian army eventually makes progress in the Kharkiv or Kyiv directions. In this case, Russia may well decide to occupy not only Donbas, but also parts of the captured southern regions. If Mariupol falls after the siege, the Kremlin will get a long-awaited land road to Crimea. Crimea would receive water from the Dnieper through Kherson again, thus acquiring a springboard for a new offensive against Ukraine, which in this case is also likely inevitable.
Finally, although the above "analysis" of possible scenarios does not look very precise, it cannot be otherwise – the sites of real battles are quite unpredictable, and, most likely, so are the plans of the main actors. However, as specified above, such an analysis is urgently required. Especially considering that in most of the options outlined, the hopes for a stable peace for Ukraine do not look as certain as we wish to. In difficult times, we should maintain optimism and be ready for everything.
This analysis might be criticized for focusing primarily on the Kremlin's position. Here we have to rely on the actual state of facts. In this war, Ukraine has already exceeded the expectations of most external analysts. Ukraine's Armed Forces, units of the Ministry of Internal Affairs and territorial defense have demonstrated their fighting efficiency, but their resources are limited. Especially in terms of replenishing losses in military equipment for large-scale counter-offensives and the hypothetical military return of Kherson. Western partners limit themselves to putting some economic pressure and the supply of a rather modest range of weapons. It is impossible to consider them as an active party to the conflict, capable of somehow radically influencing the situation, and, in the near future, this state of affairs will persist. Therefore, the main actor in this bloody "performance" is its main scriptwriter, director, and sponsor – the Kremlin under Vladimir Putin's leadership.
---
Source > Commons
Published with the support of Rosa Luxemburg Stiftung in Ukraine with funds from the Federal Ministry for Economic Cooperation and Development of Germany.

The Anti*Capitalist Resistance Editorial Board may not always agree with all of the content we repost but feel it is important to give left voices a platform and develop a space for comradely debate and disagreement.  
---
Anti-War Art Book Review Books Capitalism China Climate Emergency Conservative Government Conservative Party COVID-19 Creeping Fascism Economics EcoSocialism Elections Event Video Fascism Film Film Review France Global Police State History Imperialism Israel Italy Keir Starmer Labour Party Long Read Marxism Marxist Theory Migrants NATO Palestine pandemic Police Protest Resistance Books Russia Solidarity Sport Statement Trade Unionism Transgender Ukraine United States of America War
---